studio
Recording, Mixing, Mastering, Reamping, Resampling

media
Video, Recording, Photoshoot, Artwork, Website, Design

live
Our engineers are available to follow you during your live gigs.

Other Services
Guitar and bass calibration and tune up, Arrangements, Compositions, Lodging
"We are committed to a single thing
a perfect record"
Founded in 2014, The Grid Europe aims to produce, record, mix and master the project of its customers to give them the opportunity to rank among the professional levels of the industry. Combining the ease and familiar ambiance of a home studio while still having the luxury of an incredible recording and mixing room, The Grid Europe offers the best environment to bring your production to its maximum potential. Also there are all the facilities present for a band to stay over after a long day of recording. Being musicians ourselves, creating the best mixes and production is our most important concern. This is the reason why we provide the best high-end gear on the modern market to ensure a massive, punchy and wide production.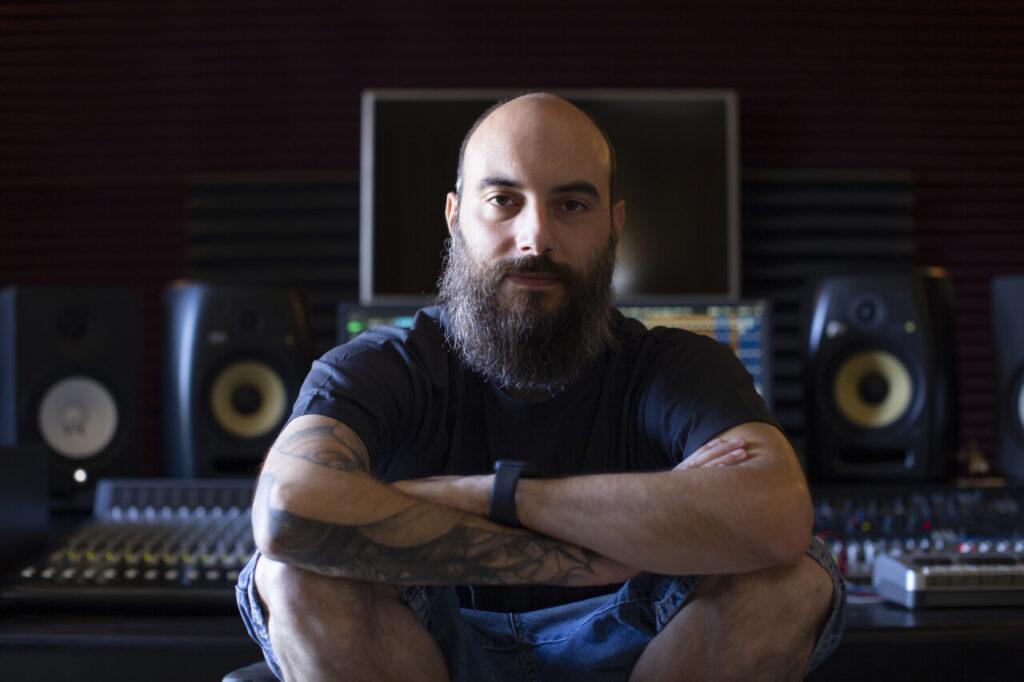 Jonathan Mazzeo
HEAD ENGINEER
Jonathan (aka Jonny) started studying piano when he was 7 years old and at 15 he starts playing electric guitar. His career as a musician starts in 2007 when he release his first album with his band Bleed Someone Dry and in 2009, Jonathan decided to start his business as a sound engineer and he founded The Grid Europe. Thanks to The Grid Europe, he started building a network of relationships with musicians and bands around Europe. He worked with bands such as Despised Icon, The Agonist, Shadow Of Intent, Beneath The Massacre, Ingested just to name a few.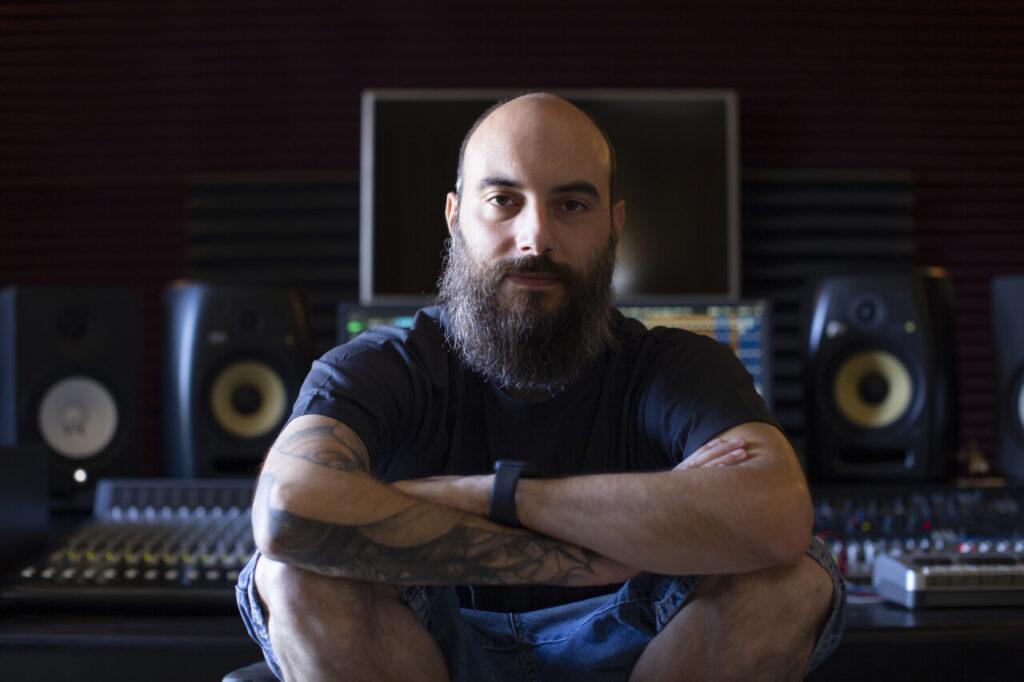 Christian Donaldson
HEAD ENGINEER
Cryptopsy's Christian Donaldson is one of the pioneers of the Montreal metal scene. He has helped define the Montreal metal sound by producing countless bands including Juno nominated bands such as Beyond Creation and The Agonist along with death-core legends Despised Icon. He also had the opportunity to work with labels such as Nuclear Blast, Century Media, Unique Leader, prosthetic records to name a few.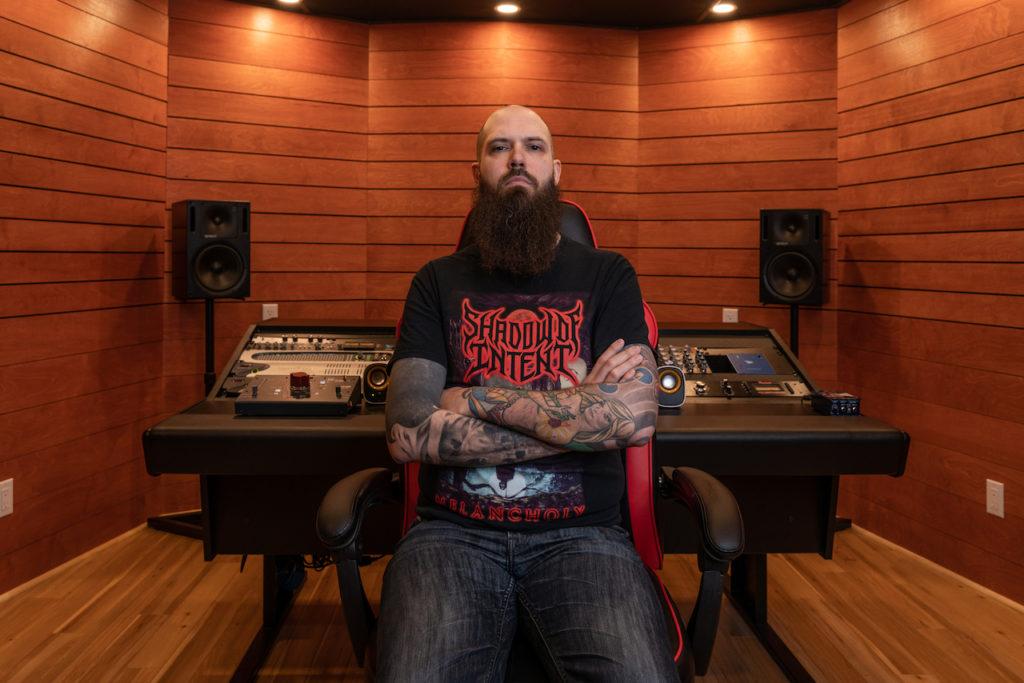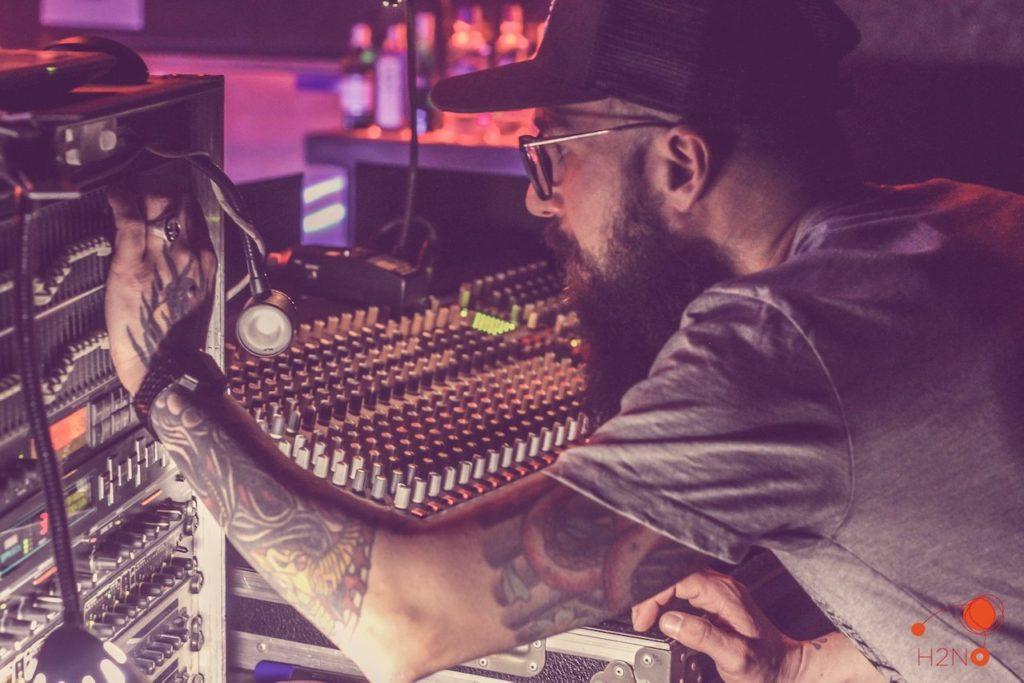 Stefano Tocci
LIVE ENGINEER
The passion for music begins at 9 when Stefano starts playing the piano. Around the age of 14 he starts getting becoming passionate about rock and he picks up his first electric guitar. In 2006 he released his first album as a musician with his band Incoming Cerebral Overdrive. Following his first recording experience he really became passionate about audio, finding a home for four years in Labyrinth's producer Frank Andiver's studio. In 2010 he opened his own recording studio, Ampirestudio, producing various nation-wide artists and bands. His true career-path started developing in 2015 when he began, permanently working as a live-sound engineer, collaborating with the likes of Mike Patton, Ufomammut, Marcus Miller, David Garrett, Nick West as well as many other well-known international artists.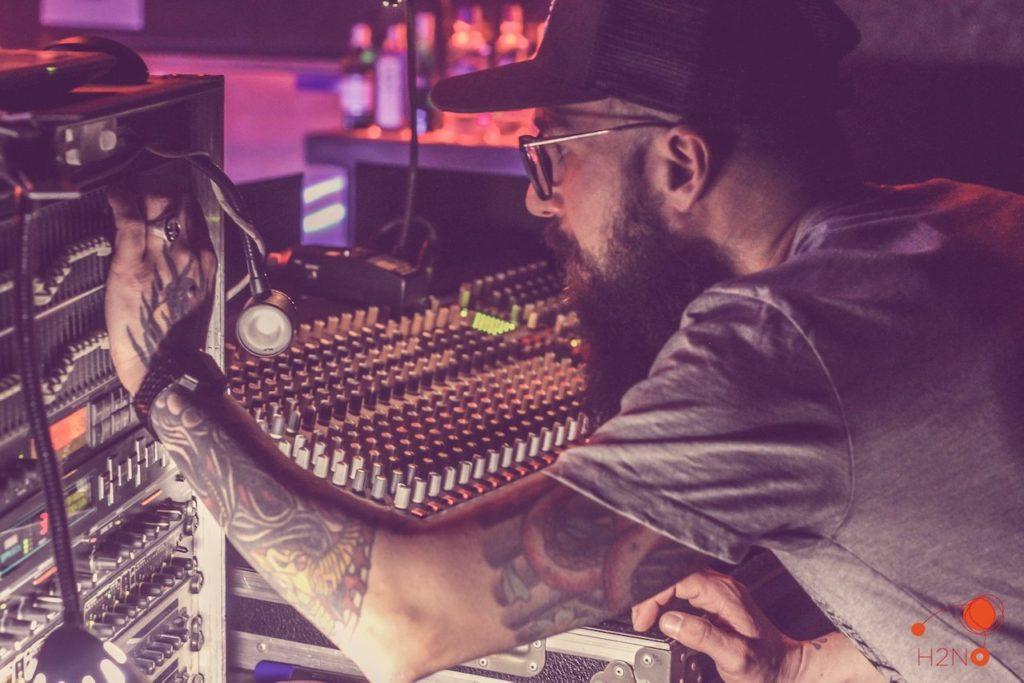 Dominic Grimard
ENGINEER
Dominick has been in the metal scene for over a decade playing bass and guitar for his bands Ion Dissonance and The Last Felony as well as being a session musician for Cryptopsy, Carnifex and Ingested. His keen ear and attention to detail makes him the perfect team member for The Grid Europe. He has worked for bands such as Suffocation, Shadow of Intent, Ingested, Signs of the Swarm and has also worked with Record labels such as Nuclear Blast, Unique Leader Records and SVART Records.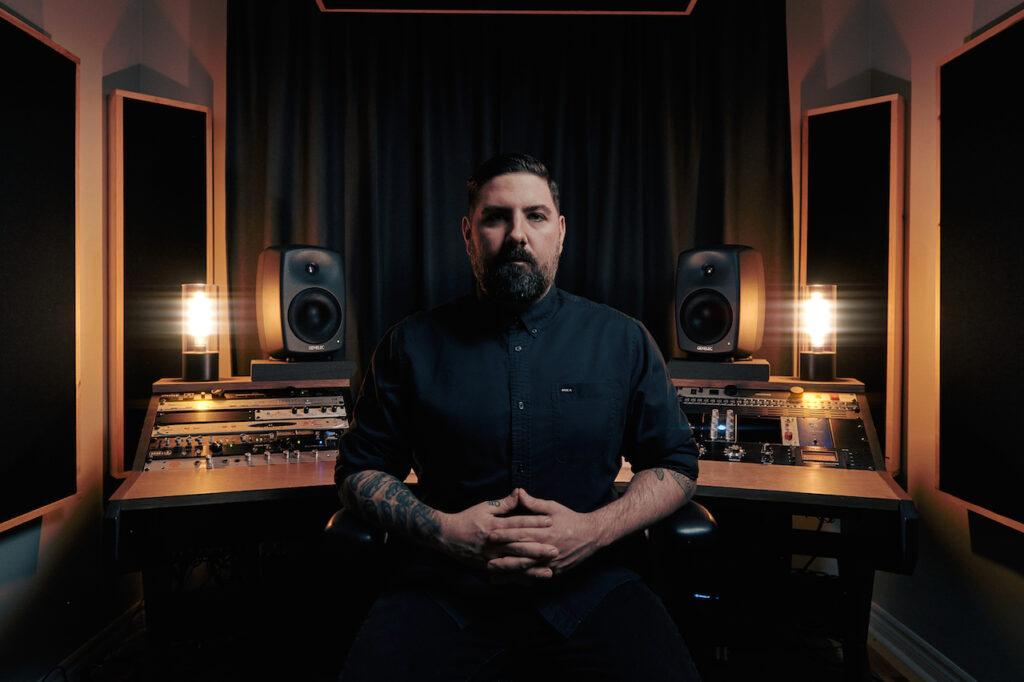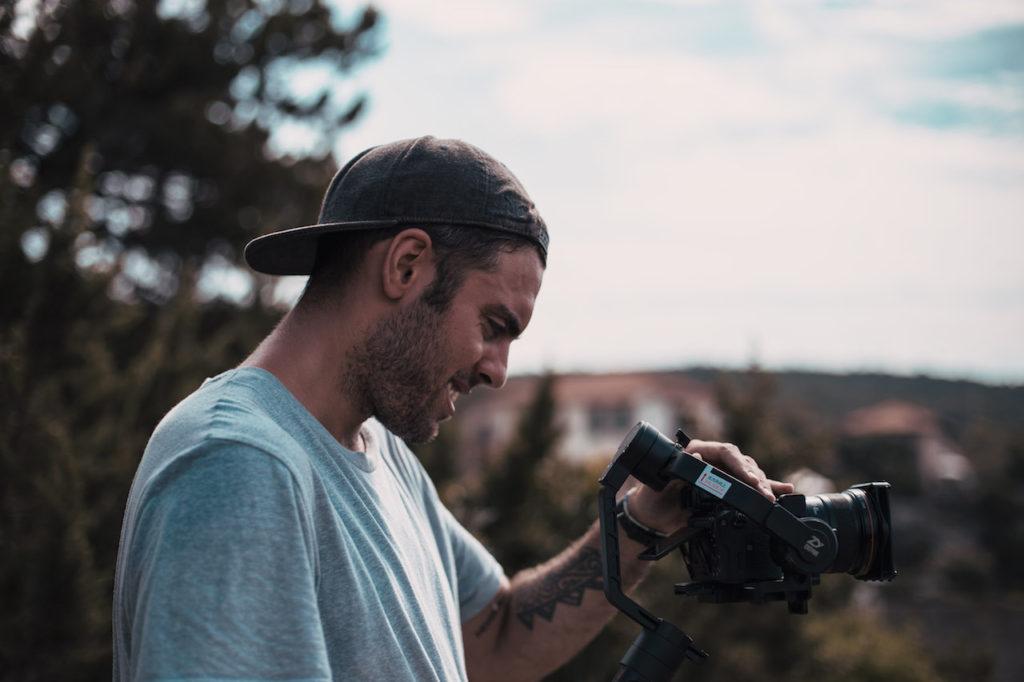 Ruben Spizzichino
DIRECTOR, EDITOR & DoP
Ruben Spizzichino is an Italo-Australian Director, Editor and DoP. With a focus on music videos and advertising, he boasts a wide range of collaborations having worked on projects for Kida Tha Great and Highsnobiety, to name a few. His style has been described as minimalistic, chaotic, exciting and expressive: a combination of attentive storytelling and technical precision.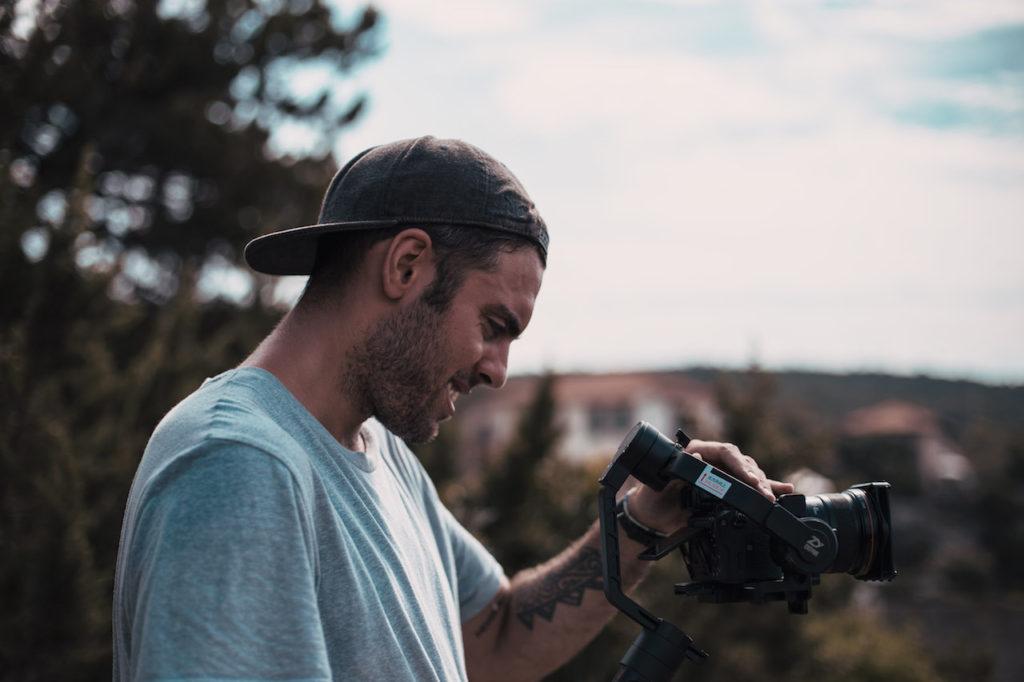 MIXER&CONSOLE
– Allen&Heath GSR24M
– Digidesign Control|24
– TEAC Tascam Series 85-16
MONITORS
– Yamaha HS80 + Sub
– KRK VXT8
HEADPHONES
– Beyerdynamic DT770M (x2)
– Beyerdynamic DT770 Pro
AD/DA
– Ferrofish A32 Dante
– Apogee Symphony I/O MKI
– Lynx Aurora 16 (x2)
– RME Fireface 800
– Motu 8 Pre
– Focusrite Liquid Saffire 56
PREAMP
– API Lunchbox 6 Units (x2)
– API 512c (x6)
– CAPI VP28 (x2)
– Avalon U5 (x2)
– TL Audio Ebony A1
– SM Pro Audio EP84
– Tech21 Sansamp
OUBOARDS
– TC Electronix Finalizer Plus
– DBX 160A
– FMR Audio RNC1773 (x2)
– Elysia Xpressor
– MLS Buss Compressor (API Custom)
– SSL XLogic X-Rack
REAMP
– Radial X-Amp (x2)
– Palmer Daccapo
MICROPHONES
Audix:
– D6
– D4
– D2 (x2)
– i5 (x2)

Shure:
– SM57 (x5)
– Beta57A (x2)
– SM58
– Beta52
– SM7B

AKG:
– C4000B
– D112 (x2)
– D40 (x6)
– C430 (x6)
– C414 B-TLII
– D125
Sennheiser:
– MD421 II
– MD 421-N
Electrovoice:
– RE27
– RE11
– ND308A (x2)

Audio Technica:
– AT-40 Matched Pair

Beyerdynamic:
– Opus53

T-Bone:
– RB100 (x2)

M-Audio:
– Solaris
DAW
– Pro Tools 2020
– Logic Studio 9
– Propellerhead Reason 5
DRUMS
– Yamaha 9000 Custom "Steve Gadd"
– Premiere Artist Custom
– Rogers Powertone
– Ludwig Classic Maple Fab
– Tama Rockstar
– Slingerland Vintage Set
– Tama Iron Cobra Single

Snares:
– Mapex Black Panther Steel 14 x 5.5
– Pearl Steve Ferrone 14 x 6.5
– Pearl Master Custom 14 x 5.5
– Ludwig Supraphonic 14 x 5
– Roger Powertone 14 x 5
– Dunnet Titanium 14 x 6.5
– Pearl Super Gripper Maple 14 x 8
– Custom Brass 14 x 5
Cymbals:
– Ufip Bionic Crash 13″
– Ufip Bionic Crash 15″
– Ufip Bionic Crash 17″
– Ufip Bionic Crash 19″
– Ufip Bionic Ride 20″
– Ufip Bionic HiHat 14″
– Ufip Bionic Bell 8″
– Ufip Bionic Splash 10″
– Ufip Bionic Splash 12″
TRIGGERS
– Roland KD9 Drum Pad
– DDrum Pro Triggers
– Alesis Kick Drum Pad
GUITARS&BASSES
– Gibson SG Standard
– Gibson Custom
– Gibson Les Paul Zack Wylde
– Ibanez Iron Label Fanned Frets
– Warwick Corvette
AMPS
– Kemper Profiler
– Mesa-Boogie Dual Rectifier
– Orange Rockverb 100
– Brunetti 059II
– Brunetti XL R-Evo
– Engl Powerball
– Marshall JCM800
– Marshall JCM900
– Marshall JTM MKII
– Ampeg SVT-CL
– Ampeg SVT-4 Pro
– Traynor Mono Block B

CABS
– Mesa-Boogie Oversize 4 x 12
– Marshall JCM900 4 x 12
– Marshall 1960 4 x 12
– Hope Custom 2 x 12 (x2)
– Hope Custom 4 x 12 (x2)
– Hope Custom 2 x 15
– Ampeg SVT810AV
– Palmer PDI-03 Speaker Simulator

KEYBOARDS
– Roland JP8000
– Nord Lead A1
– M-Audio Master Keyboard 49
– Rodhes MarkI
Please get in touch with us for enquiries, price quotes or interview requests.